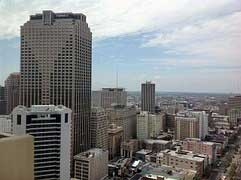 More than three-quarters of the construction performed in the United States is performed by subcontractors. Whether you're a small, family-owned plastering subcontractor working primarily on renovations of historical properties or a multi-million dollar commercial mechanical subcontractor, your work is subject to:
General business laws and regulations (e.g., income tax, anti-trust).
Laws and regulations specific to the construction industry (e.g., mechanic's lien laws, anti-'bid shopping' laws, prompt pay laws).
And the "private law" of the subcontracts that describe subcontractors' performance obligations and allocate risk.
ASA is the united voice dedicated to improving the business environment in the construction industry, representing subcontractors before all branches (executive, legislative, judicial) and levels (federal, state, local) of government, to organizations representing other parts of the construction industry, to the news media, and others.